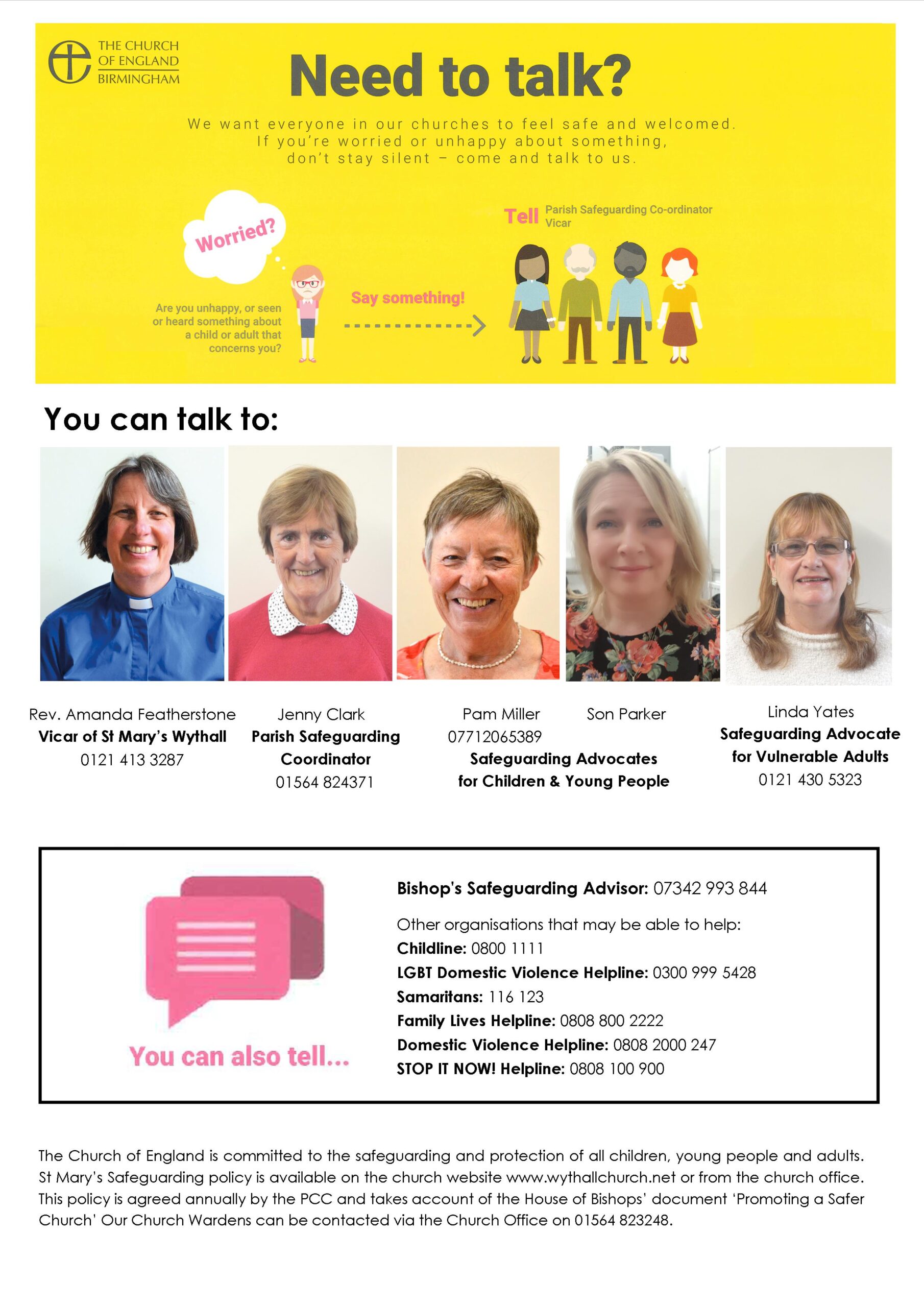 Here at St. Mary's we take the safeguarding of children and vulnerbale adults seriously. Please find a link to our safeguarding policy below. We have one policy coving all aspects of Safeguarding.
If you want to report a safeguarding concern or just you want to talk about a safeguarding issue, you can contact Jenny Clark, Safeguarding Officer for St Mary's Wythall, on 01564 824371.
The Bishop's Safeguarding Adviser at the Church of England Birmingham can be contacted on 07342 993844 or by emailing StephH@cofebirmingham.com
See the picture for other people who you could get in touch with.
Parish Safeguarding Policy Issue 5 2023
In 2017, the Church of England published a safeguarding policy statement entitled Promoting a Safer Church. This is available to read by clicking below: